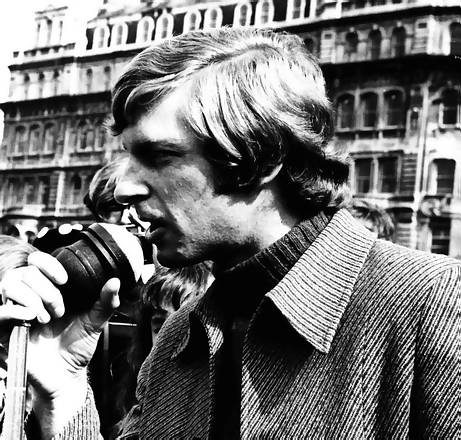 Glenn Adams The offshore radio stations of the sixties were keen to promote their star disc-jockeys. They were booked to make personal appearances while ashore, interviews were arranged with the press and photographs were sent out to the listeners. But this all changed with the passing of the Marine Offences Act, the law introduced to outlaw the offshore stations. Suddenly the promotional activity had to stop. As a result, not much is known about some of the DJs who worked on Radio Caroline after 14th August 1967. Like Glenn Adams. All that was revealed at the time was that he was a 25 year old New Zealander who had previously attended broadcasting school in San Francisco. He joined the Caroline South ship in October or November 1967 and presented the 6-9pm show. He had a feature in this programme called The Two Ton Yellow Mustard Seed during which he played some of the psychedelic tracks then being released in Britain and the USA. (The feature's name was taken from a radio show he had heard in San Francisco called The Ever Changing Transcendental Multilingual Two-Ton Mustard Seed.) Glenn saw in the New Year with Caroline but left early in 1968. We had no details at all of his later career until September 2005 when we heard from the man himself: "Greetings from New Zealand. A friend's relations from England were visiting nearby and after explaining my involvement with Radio Caroline and Glastonbury Festival, they sent some info they had found on The Pirate Radio Hall of Fame website. I've been avoiding computers for years and still don't have one but last week saw your website and the 40th reunion Caroline photos etc. What a blast to see everyone again! That experience on Caroline, my first radio gig, is still crystal clear in my mind - the tender trips from Amsterdam, the storms, reading the news on Robbie Dale's show, that six to nine pm slot of mine, especially The Two Ton Yellow Mustard Seed, those crazy shows of Johnnie Walker hanging off the side of the ship making contact with the 'Frinton Flashers', Spangles Muldoon's mop of peroxide hair and that bunkroom with the ship's spiral transmission mast at the foot of the bed radiating God knows what, and his unbelievably smelly socks, which, by their total potency probably negated the radiation worries. Those dates you mentioned of my arrival and departure are spot on. I left Holland for England 18th January (dates are all on my old passport), thence to Courcheval France to teach skiing, then to Berlin as a DJ, back to England and back to USA working on KBRG and KMPX in San Francisco, also another stint of skiing at Squaw Valley. Returned to England 5th August 1970 and reunited with my friend Andrew Kerr. After attending Isle Of White Festival 1970 we wanted to bring the music back from all the commerciality so we worked on the idea of a free festival. Eventually found Michael Eavis and Worthy Farm and moved there about November 1970. He had a small Blues Festival the year before. The rest is history. Following Glastonbury attended Symposium Institute in Dorchester, a living, study, work environment, studying Comparative Religions, Eastern Philosophy and Western Psychology. Married Penny and returned to New Zealand October '73. For the last 30 years I have been an artist/potter living on the coast at Manukau Heads, a beautiful part of New Zealand one hour's drive from Auckland City." (Very many thanks to Glenn for his email, to Glenn Knight for putting us in touch, to Svenn Martinsen and Doug Foland. Thanks also to Pinky Siedenburg, who used to run Caroline's Amsterdam office, for providing this picture of Glenn speaking at a free radio rally in London.)
Glenn Adams sitting in for Robbie Dale on the 9am-12 noon show on 25th November 1967. This clip is part of a longer recording made available by The Offshore Radio Archive (duration 3 minutes 36 seconds)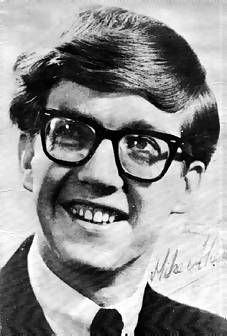 Mike Ahern was born in Liverpool on 30th.September 1942. His first job was in a clothes shop but he also worked as a barman and clerk before opening a club with a friend. This was a huge success but closed abruptly when the floor collapsed. He also worked in the legendary Cavern Club. He applied for a job with Radio Caroline, then operating from two boats at either end of the country. He was invited for an audition and, soon afterwards, joined the North ship off the Isle Of Man. In 1965 senior DJ Tom Lodge was transferred to the South ship to boost flagging audiences. A few months later, he sent for Mike to help him and together two of the northern station's biggest stars revitalised Caroline South. On both ships "your DJ Mike A" was responsible for the 9am-noon show and became the housewife's favourite. He used a number of different theme tunes including Buckeye by Johnny & The Hurricanes and Soul Sauce by Cal Tjader. Mike left Caroline in spring 1967 to make sure he was at the head of the queue when BBC Radio One opened for business. It worked. He was one of the original team but, sadly, did not stay long. On 8th October 1967 Mike co-hosted his one and only Radio One programme, the second edition of Top Gear. His co-presenter was Pete Drummond. It was a short-lived partnership. After this one appearance on the BBC Mike moved to Australia and worked on a number of stations there including 4BC, 6PM, 3UZ, 2KO and 7HT. He returned to the UK in 1988 and was heard on Essex Radio, Radio Aire, Piccadilly Radio, Capital Gold, Country-1035, North Norfolk Radio and others. Sadly Mike died from cancer on Monday 5th October 2009. Our tribute to him is here. For pictures of Mike on Radio Caroline, see Tom Lodge's photo album. There are some more recent photos, taken at the Radio Academy Celebration of Offshore Radio in August 2007, here. (With thanks to Mike, Norman Redfern and Hans Knot for their help. This photo issued by The Caroline Club.)
Mike Ahern on Radio Caroline South on his 9am-noon show, 14th May 1966. The tape has been kindly donated by Ray Andrews. The voice on the advert for the Caroline perfume offer is that of Carl Conway (duration 2 minutes 21 seconds)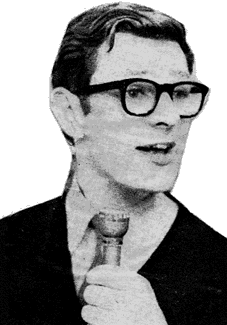 David Allan was born in Bury, Lancashire, on 7th August 1940. His first job was as assistant stage manager at Manchester Library Theatre and, for the next nine years he worked at various theatres around the country, culminating with a stint in the West End, employed on the hit musical Funny Girl. In June 1966 he joined Radio 390, the middle-of-the-road station housed on Red Sands Fort in the Thames estuary. For a short time he used a different name on air. He writes: "I was originally Gordon Allan (real Christian names) but there was another Gordon on the fort and they made me change to David." Gordon / David hosted such programmes as The Jim Reeves Show, Country Style and Music from the Shows. When station boss Ted Allbeury took over the ship-based Radio 355, the following year, David went with him but life on a boat was not to his taste and he did not stay long. Since the pirates, he has specialised in country music programmes, working for British Forces Broadcasting, the BBC and commercial radio. David presented the annual Wembley Country Music Festival on BBC television from 1975 to 1990 and, for many years, was the voice of Radio Two's country coverage. More recently he was heard on London's country music station Ritz Radio 1035 and the national Primetime Radio. David was presented with the Country Music Association's prestigious International Broadcaster Award in 2002. He is currently an announcer on the History Channel and writes a column for Country Music People magazine. David has very kindly provided a couple of photos, dating from his time on Radio 390 and there are some more recent photos, taken at the Radio Academy Celebration of Offshore Radio in August 2007, here. (This photo from 'Time & Tide' magazine. Thanks to Hans Knot for some of the above information, and to David himself.)
a couple of clips of David Allan on Radio 390: introducing the weekly Jim Reeves Show and interviewing the singer Anita Harris (duration 2 minutes 8 seconds)
The Pirate Radio Hall of Fame needs your

The site is updated regularly and we are always on the look-out for new material to add. If you have any information, photographs, recordings or contact details for any of the disc-jockeys we haven't been able to trace, please get in touch.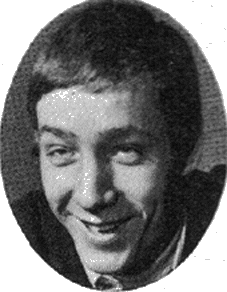 Tony Allan was born in London on 22nd September 1949 and educated at Sloane Street School. He was keen to work in offshore radio but was consistently told he was too young. Finally Radio Scotland relented and Tony joined the crew on the Comet. He referred to himself as "your mighty mouse on the wireless" and his theme tune was Flamingo by Herb Alpert. When Radio Scotland closed down in August 1967 he worked as a continuity announcer for a number of television stations, including Granada and Grampian. Tony returned to sea with Radio Northsea International in February 1971. He also spent a great deal of time with Radio Caroline during the seventies and was an early presenter on Israel's first offshore station The Voice of Peace. (See The Pirate Radio Hall of Fame 'Seventies Supplement'.) In 1975 he joined Edinburgh's Radio Forth to present an afternoon show but soon returned to Caroline. In 1979 he moved to Ireland where he stayed for many years working on a number of stations there, mainly as a commercial producer and voice-over. He returned to the UK when diagnosed as suffering from throat cancer and lived in London while undergoing a debilitating and painful treatment. Despite being weak and frequently in pain, he continued to live life as much to the full as possible, and without complaint. On 19th August 2001 he made a public appearance on Radio Caroline's ship, the Ross Revenge, followed by a visit to a nearby hostelry and a programme on the satellite service from the Maidstone studio. There are some excellent photos of the occasion, taken by Steve Szmidt, on Martin van der Ven's Radio Caroline website. In March 2004 Tony attended Caroline's 40th birthday party. There is a picture here. Tony managed to fight the cancer for longer than many of the specialists had predicted but sadly and inevitably he could not fight it forever. He died on the morning of 9th July 2004. There is a page devoted to the life and career of this highly talented broadcaster here. (Photo courtesy of the Radio Scotland page of The Ultimate Cockup and Virtual Boredom Site.)
Tony Allan getting confused about what month it is on the Swing Across Midday show on Radio Scotland from July 1967. The recording is courtesy of James Hutchinson and the 'Offshore Multimedia' CD-ROM (duration 1 minute 59 seconds)

Tony Allan on Destination Midnight from Radio Scotland, 10th July 1967. Tony gave a tape of this studio recording to Raoul Verolleman who was visiting the ship at the time of the programme (and appears on the show). A copy of the tape was kindly forwarded to The Pirate Radio Hall of Fame by Manfred Steinkrauss. Our thanks to both Raoul and Manfred (duration 4 minutes 13 seconds)

Tony Allan's last few words on Radio Scotland, 14th August 1967. The recording is from Martin Lynch's collection and has been kindly donated by Lynne Sims (duration 42 seconds)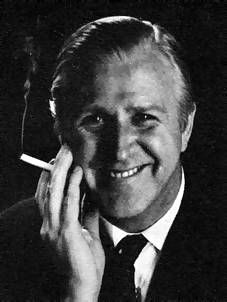 Ted Allbeury Born in Manchester on 24th October 1917, brought up in Birmingham, Ted was a draughtsman before joining the army. During the war he served in intelligence, later working in the advertising industry before buying a Kent farm. In 1965 a mutual acquaintance introduced him to a man called David Lye. Lye had invested in a small offshore station called King Radio which was losing money. He wanted advice from someone who knew about the advertising business. Ted suggested that the station needed a more coherent programming policy and a considerably better signal. He became fascinated by the project and wanted to get involved. A new company was set up with Ted as managing director. Most of the big offshore operations were pop-based. His plan was to launch a middle-of-the-road station, aimed at the housewife market. Funds were raised, a more powerful transmitter was bought and new studios were built. Originally Ted wanted to call the new station Radio Eve but a last minute change of plan saw it launch as Radio 390. It was an immediate success. As well as running 390, Ted also found time to present a weekly programme and, as a broadcaster, is therefore eligible for inclusion in The Pirate Radio Hall of Fame. Named after the war-time fort on which the station was based, he hosted Red Sands Rendezvous every Sunday night. In February 1967 Ted left Radio 390 after a disagreement with his fellow directors. He took over the ailing Britain Radio which he relaunched as Radio 355. He did not present regular programmes on this new station but did make one last appearance during its final closedown show. Following his offshore days Ted found great success as a novelist, writing under his own name and as both Richard Butler and Patrick Kelly. He published more than forty titles, many available from Amazon. He died on 4th December 2005 aged 88. There is an obituary on the Guardian website and an interview on the Offshore Echos site. (Photo from 'Who's Who In Pop Radio', published by The New English Library.)
Ted Allbeury discussing the Postmaster General's attitude towards offshore radio and the recent issue of a summons against Radio 390 on an edition of Red Sands Rendezvous. This clip is probably from around September 1966 and has been kindly provided by Nigel Fell (duration 4 minutes 9 seconds)
Ted Allbeury on an edition of Red Sands Rendezvous from early 1967. Many thanks to Nick Widdows for the recording (duration 2 minutes 25 seconds)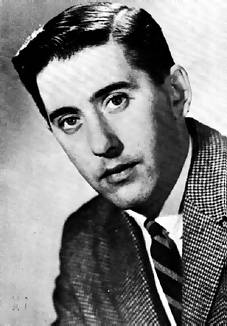 Don Allen Born in Winnipeg, Manitoba, Canada, on 8th March 1939, Don attended broadcasting school in Chicago and his first radio job was in north Manitoba. He worked throughout Canada, the USA and Mexico before coming to Britain to meet his English wife's family. He became interested in the offshore stations and was quickly snapped up by Caroline, where he started on the South ship. Sea-sickness intervened and he transferred to a shore-based job in Caroline House. A few months later there were some vacancies on the North ship and Don was asked to help out temporarily. He found the larger ship much more stable and comfortable and ended up staying until the station close-down in March 1968. As well as hosting his own Big Wide Wonderful World of Daffy Don Allen, he also took over the Country and Western Jamboree when Jim Murphy left. He used a number of different theme tunes, including Trumpet Tramoure by Stan Reynolds, Romance on the North Sea by Alan Haven, Quite A Party by The Fireballs and, for the country show, Runaway Bunion by Phil Coulter. Svenn Martinsen writes from Norway to say that Don also used Homer and The Barnstormers' version of Cumberland Gap for that popular weekly programme. For a time in 1967 Don also taped a version of his country show to go out on Caroline South. Don was Senior DJ on Caroline North from the introduction of the Marine Offences Act until the station's closure when he joined Manx Radio. He was also heard on BBC Radio Merseyside. During the seventies he returned to sea with Radio Northsea International as senior DJ / Programme Director (see The Pirate Radio Hall of Fame 'Seventies Supplement'). During the eighties he moved to Ireland and was on a number of stations there, his last being Radio 3 Tullamore. He died on 13th May 1995 following a heart attack. There are some mementoes from throughout Don's career on Svenn Martinsen's Northern Star International site. Don took a lot of photos during his time on Caroline and many of them have been kindly donated to The Pirate Radio Hall of Fame by Norah Barnes and Kenny Tosh. He also features in Nick Bailey's photo album. For more photos and recordings, check out Spotlight On "Daffy" Don Allen. (This photo issued by The Caroline Club. Thanks to Steve Kirby and Kenny Tosh for providing some of the above information.)
Don Allen on Radio Caroline North's Big Line Up from November 1965, soon after he joined the station. The tape has been kindly provided by Ray Andrews (duration 2 minutes 13 seconds)
Don Allen closing down Radio Caroline North International for the night, near the end of his time with the station. Thanks to Steve Kirby for this recording (duration 1 minute)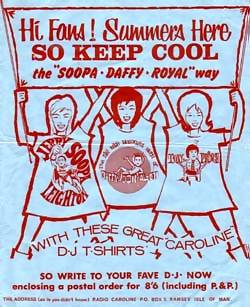 Thanks to Hans Knot for supplying this advertisement for Caroline North DJ T-shirts,
promoting Jerry "Soopa" Leighton, "Daffy" Don Allen and your royal ruler Tony "the" Prince.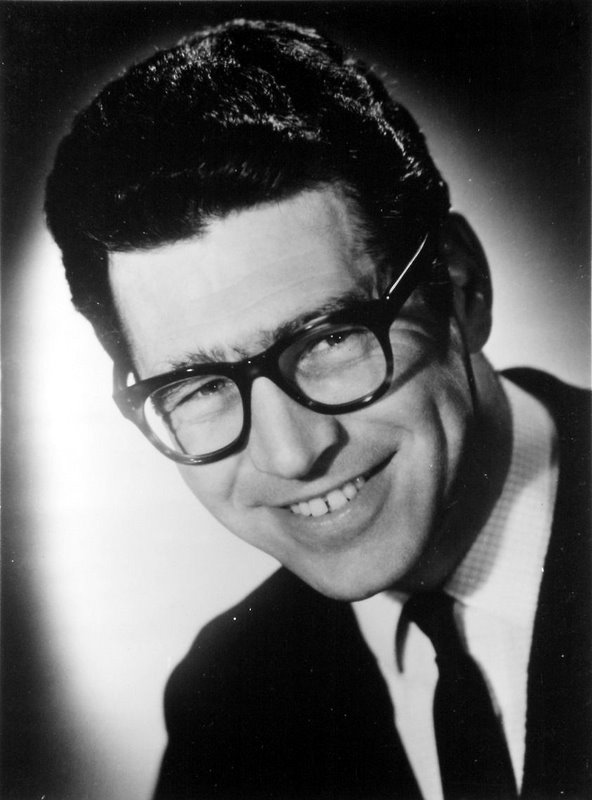 Mike Allen No relation to the Mike Allen who has been heard on Capital Radio, LBC and Talk Radio, this Mike Allen was born Alan Zeffertt on 15th May 1931 in Portsmouth. He was a songwriter and record producer for Merit Music. Together with his writing partner Tony Day they composed songs for a number of artistes, ranging from "Screaming" Lord Sutch (a song called Dracula's Daughter) to Cleo Laine (Stablemates). Merit Music was run by Allan Crawford who was also Managing Director of Radio Atlanta (and later Caroline South). Both the songwriters joined his station as DJs. Alan Zeffert took the name "Mike Allen" and Tony Day became "Eddie Anthony". Mike joined Radio Atlanta at the end of June 1964, just before it changed its name to Radio Caroline South, but stayed on with the new station. He presented a specialist jazz programme, Downbeat, as well as his normal daily shows. He was one of the Caroline "Good Guys" during 1965 (see the entry on Roger Gale for more details). He left the ship in October 1965 but continued to be heard for a time on pre-recorded interviews and shows like Star Choice which were taped on land. Mike later presented a series for the BBC Light Programme called Triple Crowns. He also carried on composing and in 1971 a song he co-wrote with another Caroline colleague, Bob Walton, was released by a band called Mandarin Kraze. He later ran a rare record business and worked as a freelance writer and broadcaster, but is now retired. There are more pictures of Mike in Robbie Dale's and Paul Noble's photo albums. (This photo from 'Disc' magazine.)
Mike Allen and Tony Blackburn co-hosting The Caroline Club Request Show on Sunday 25th October 1964. The first voice is Tony's. Recording kindly provided by Rick Rickard (duration 2 minutes 28 seconds)
Rob Allen Real name Alan Roberts, he was born on 19th July 1946 in Maidenhead, Berkshire. In the summer of 1966 Alan was working as DJ at a dance hall in Marlow, Buckinghamshire, when he heard of a job going on the Britain Radio / Radio England operation, covering for a presenter on leave. He went for it and got it. Like many others, he was expected to use a name from an existing American jingle package. He remembers: "I actually used the name Rob Allen (on Radio England). It was ironic that the name was so near my own .... For the odd couple of programmes I also managed for sister station, Britain Radio, I got to use my own name." Like another DJ who joined the station later he also presented shows as Boom Boom Brannigan. Rob did not enjoy his time on the station: "I found a lot of the US crew quite hostile which was quite intimidating for a very young bloke (I was about 19)". He did not stay long, just a couple of weeks, but this was not the end of his radio career. While working in Scandinavia he became a producer with Denmark Radio, later broadcasting from another ship, the Voice of Peace, off the coast of Israel. Since then he has been heard on BBC Radio Oxford, GWR, Swansea Sound, Severn Sound, the World Service and produced programmes for the World Service and Radio Two. He now freelances as a presenter / voice-over and can be heard on the online reincarnation of The Voice of Peace. For more details of his acting career, see Alan's page at ukscreen.com. (With thanks to Alan for his help.)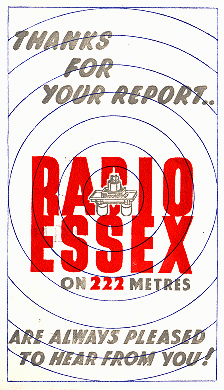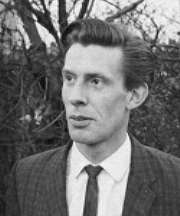 Vince "Rusty" Allen was born in 1937. He had served in the forces as a paratrooper, run a cinema and managed a band before joining Radio Essex at its start in 1965. Mark West tells us that he thinks Vince had also previously broadcast on another of the fort-based stations, either Radio Invicta or King Radio. Can anyone confirm which, and tell us what name he used there? The smallest of all the offshore stations, Radio Essex was based on the Knock John anti-aircraft fort in the Thames estuary. In April 1967 Vince moved north to become joint Programme Controller on Radio 270, broadcasting from off the coast of Yorkshire. He ran one DJ shift while Ed Moreno looked after the other one. Vince's theme tune was Duane Eddy's Deep In The Heart Of Texas. He presented the station's last programme on 14th August 1967, the day Radio 270 was closed down by the introduction of the government's Marine Offences Act. It is believed that he worked for Southend Council Amenities Department until the early eighties but his present whereabouts are unknown. There are more pictures of Vince in Guy Hamilton's and Roger Scott's photo albums. (This is a promotional photo issued by Radio 270.)
Vince Allen describing Radio Essex in the early days of the station. Recording kindly donated by Nigel Fell (duration 1 minute 51 seconds)
Vince Allen announcing that Radio 270 will be closing down in one months's time. Tape kindly provided by Thule Thulesen who recorded it in Denmark, about 1000 kilometres from the ship, in July 1967 (duration 3 minutes 34 seconds)
a couple of extracts from Vince's last show on Radio 270, 14th August 1967. The "Mike, Mike and Paul" that he refers to were the three DJs on shore-leave at the time - Mike Hayes, Mike Barron and Paul Kramer. They had hoped to go back out to the ship for the last day but were prevented by bad weather. Tape courtesy of Ray Andrews (duration 2 minutes 16 seconds)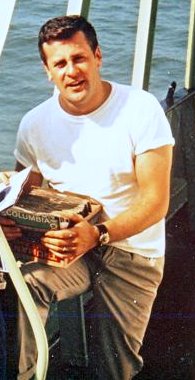 Eddie Anthony joined Radio Caroline South in July 1964 although his main job was as a musician and song-writer. Real name Tony Day, he began his musical career as a pianist/arranger with the big bands of the late 1950s, working in nightclubs in the West End. By the sixties he was also employed as a staff songwriter for Merit Music, owned by Radio Caroline boss Allan Crawford. When DJ Bryan Vaughan was taken seriously ill on the ship and had to be rushed ashore, a replacement was urgently required. Tony was sent out to take his place. He became disc-jockey "Eddie Anthony", nicknamed 'Tubby'. His composing partner Alan Zeffertt also became a broadcaster on the station using the name "Mike Allen". The Pirate Radio Hall of Fame asked Eddie/Tony for any memories from his time on the mv Mi Amigo: "I remember doing exercises on the top deck with Tony Blackburn on his first day on board. As he threw out his arms doing chest stretching exercises the gold watch on his wrist flew into the sea. It was a 21st birthday present from his father and boy was he mortified!" Eddie only stayed with Caroline for a couple of months before returning to his first love - music. Since then he has enjoyed a long career writing, arranging and playing music both in the UK and America. His musical Goodnight Mrs. Calabash, inspired by the life of Jimmy Durante, was performed at the Gatehouse Theatre in London in 2012. He tells us: "I have written another musical about New York in the forties called Grand Central. We have already had a cast of well known West End theatre actors doing a reading of the show and we are now about to set up a workshop. If it is taken up by a commercial producer and put on at a West End theatre I'll let you know." (Thanks to Eddie/Tony for his help. Photo courtesy of Colin Nicol. Can anyone provide a recording of Eddie Anthony on Radio Caroline?)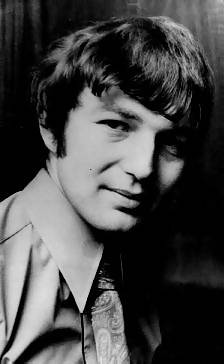 Andy Archer is the only DJ to have worked offshore in the sixties, seventies and eighties. Born on 22nd.January 1946 in Terrington St.Clement, Norfolk, he worked briefly on Radio City as "Terrible" Terry Dawson before signing up with the RAF. In late 1967, having left the forces, he joined Caroline South, quickly establishing himself in the 9-noon slot. His theme tune was Herb Alpert's Flamingo. After Caroline's 1968 closure he worked in clubs but during the seventies was heard again on Radio Northsea International and the returning Caroline. (See The Pirate Radio Hall of Fame 'Seventies Supplement'.) Andy has been credited with inventing the term "anorak" to describe an enthusiastic, if slightly obsessive, fan. It dates from May 1974 when three boat loads of listeners went out on an excursion to visit the three radio ships then anchored off the Dutch coast. On Radio Caroline it was decided that they would mark the occasion by presenting a programme not from inside the studio as normal but from out on the deck to give the fans something to see. It was a chilly day and the visitors had sensibly wrapped up warm against the elements. The listeners heard Andy say that he was delighted that "so many anoraks" had come out to see the ship. From this one, off-the-cuff, remark, thousands of enthusiasts across Europe came to be known as anoraks and a new example of modern English usage was born. In 1974 Andy joined Tyne-Tees Television as a continuity announcer, later moving to Radio Orwell in Ipswich. In September 1975 he was one of the first people to be prosecuted under the Marine Offences Act and was fined for having worked on Caroline. As well as Orwell, he was heard on Devonair in Exeter, Dublin's Radio Nova and Leicester's Centre Radio. When Radio Caroline launched its new ship in 1983 Andy was there but, again, was caught coming ashore and fined (see The Pirate Radio Hall of Fame 'Eighties Supplement'). Since his offshore days he has worked on a number of stations including Invicta, Mellow 1557, CNFM, North Norfolk Radio and BBC Radio Norfolk. There is a photo of Andy on board Radio Caroline South here. (This photo issued by The Free Radio Association.)
Andy Archer sitting in for Robbie Dale on Radio Caroline South on the 9-noon show, 17th December 1967. The tape has been kindly provided by Ray Andrews (duration 1 minute 53 seconds)
Andy Archer playing a record by his Caroline colleague Stevi Merike and chatting to him about it. The recording is thought to be from early 1968 and is courtesy of Lars Holm (duration 2 minutes 43 seconds)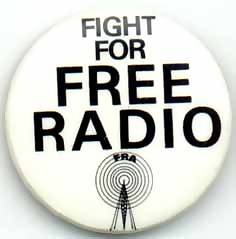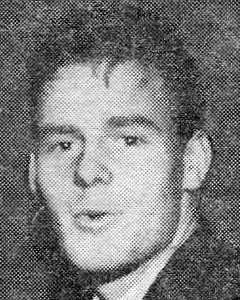 Simon Ashley Real name Barry Hoy, he was one of the first offshore broadcasters and, tragically, also the first to lose his life. He worked on Radio Invicta the low-powered sweet music station which began operating from Red Sands Fort in July 1964. Simon presented a show called Pot Luck a request show with a difference: the listeners did not know what they were requesting! To disguise the fact that Invicta only had a small record library, Programme Controller Ed Moreno came up with the idea of asking the listeners to write in with their lucky numbers instead of asking for particular songs. In that way Simon could play anything he liked from the library and claim it matched their chosen number. On 7th November 1964 Radio Invicta broadcast an SOS requesting medical assistance. A doctor was rushed out to the fort to see Simon who was suffering from suspected appendicitis. He was brought ashore and taken to hospital for treatment, later returning to the station. On 17th December station owner Tom Pepper turned up in his boat, The David, to take Simon and engineer Martin Shaw off for a week's leave. On the journey back to land the tender hit a sudden storm. It began to take in water; the pump failed, Pepper tied himself to a life-raft but froze in the icy sea. His two passengers were both lost overboard. Martin Shaw was 18, Simon Ashley was 21. It was sometimes easy for the listeners to forget that behind the fun of their favourite programmes, the offshore broadcasters were taking risks every day. There were not many accidents, fortunately, but the loss of Tom Pepper and his two young associates was a clear reminder of the ever-present dangers. (Photo from The Daily Mirror, kindly provided by Mike Lewis.)
Simon Ashley on the Afternoon Spin programme from Radio Invicta in 1964. Simon's joke at the end of this clip has a special poignancy considering how he was to lose his life. Recording kindly provided by Geoff Gilham (duration 2 minutes 57 seconds)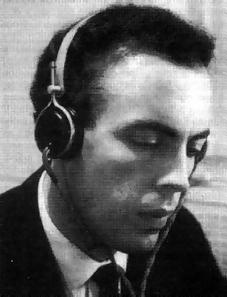 John Aston was born in March 1943 in Maidenhead, Berkshire, and worked on a number of pirates under a variety of guises. He was first heard in 1965 on the low-powered sweet music station King Radio where he called himself John Stewart. He stayed on as this station was replaced by the much more powerful and successful Radio 390 but he had to change his name when he applied to join Equity, the actors' union. They already had a John Stewart on their books so he became known as Chris Stewart. In November 1965 he replaced Vince Allen as Programme Controller on Radio Essex, moving to Caroline North as a newsreader in May the following year. This prompted a further name change because Caroline already had a broadcaster called Bob Stewart and the two names were considered too similar. John took the identity he was to stick with for the rest of his career: John Aston. After a time selling advertising for Radio England and a stint on Caroline South he joined Radio 270, where he was known as "Action" John Aston. In April 1967 he transferred to the short-lived but much loved middle-of-the-road station Radio 355. Since his offshore days John has worked in the film industry, producing special effects, but has also been heard regularly on Blast 1386, Thames Valley University Reading Campus Radio. There is a video of John broadcasting on Radio 355 here and pictures in Tom Collins's photo album. For some recent photos of John, see those taken at Caroline's 40th birthday party, Radio Essex's fortieth anniversary boat rip and the Olga Patricia DJs 40th anniversary reunion, among others. In 2014 he was presented with an award for his outstanding contribution to offshore radio at the Amsterdam Radio Day. John has kindly donated some documents he has saved from his days on Caroline. You can see them here. As well as the recordings below, you can hear more of John on the page of Mark Hammerton's tapes and one of memories of Radio 270.
John Aston reading the news on Radio Caroline South in studio quality. Many thanks to John himself for supplying the recording (duration 1 minute 57 seconds)
John Aston on Radio 355 from August 1967. Tape kindly provided by Nick Widdows (duration 2 minutes 11 seconds)