With Yahoo/Geocities ending their free web-hosting service, a number of long-standing offshore radio-related websites disappeared from the net. The Reocities project is attempting to salvage them although, at the time of writing, many are still off-line. If you spot any that have reappeared with new URLs, please let us know. Thank you.
LINKS
GENERAL SITES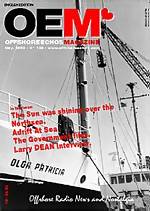 The Offshore Echo's magazine site contains details of the latest issue, a catalogue of offshore-related items for sale, information and audio clips of DJ theme tunes and, for the brave, a section devoted to singing disc-jockeys! There is also a section telling the story of the eighties pirate Laser and one on the UK's first, Radio Caroline.

Paul and Mark de Haan's Marine Broadcasters site is dedicated to the various ships and marine structures that have been used for offshore radio over the years and contains many fascinating photos and items of memorabilia.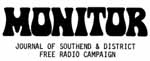 Monitor Magazine was a fantastically detailed and well-researched fanzine edited by the late Roland "Buster" Pearson. Some selected articles from back issues are now available on-line. There is also a second site devoted to the magazine which gives some of its history and reprints various articles.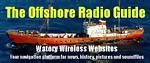 Dr. Martin van der Ven's Offshore Radio Guide is a treasure trove of pirate news, photographs and links.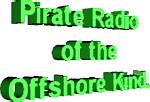 Pirate Radio of the Offshore Kind contains histories of all the UK pirates and some fine photographs.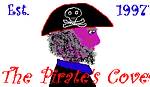 The Pirate's Cove contains air-checks from various offshore stations from the sixties to the eighties.

Radio Waves contains a number of photographs and station jingles.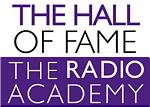 Industry body the Radio Academy has its own Hall of Fame, honouring great UK broadcasters of the past and present. It currently includes ten former offshore DJs - Tony Blackburn, Kenny Everett, Stuart Henry, Adrian Love, John Peel, Rosko, Dave Lee Travis, Tommy Vance, Johnnie Walker and Tony Windsor.




For an insight into the history of music radio in Britain, check out Radiomusicstations.




The nostalgia site Sixties City has a very good section on pirate radio.


Alan Milewczyk, "the Pole with Soul" has been running Al's Soul Shack for some time. There used to be a small section on offshore radio but now it is growing. The first section to be added is on offshore programmes and recordings available on the internet. In the future he plans to add a guide to offshore radio websites and an Offshore Charts section which will include the majority of the 1970 RNI charts. A much longer term project is the digitisation of his twelve scrapbooks of offshore cuttings and notes.



Soundscapes is "an online journal on the history and social significance of media culture." There are numerous interesting articles relating to British and continental offshore radio in English, Dutch and German.



TV Cream, as the name suggests, is mainly concerned with vintage television but this highly entertaining site also has sections devoted to "other aspects of popular culture - films, magazines, radio, soft drinks and decrepit foodstuffs."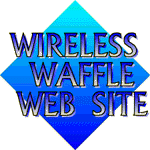 The Wireless Waffler currently blogs at wirelesswaffle.wordpress.com. His old site, containing radio history, memories and reviews can be found at wirelesswaffle.pwp.blueyonder.co.uk.



The Anorak Nation is a message board for radio news, anorak discussions and links.



There are a number of pages and groups relating to offshore radio on Facebook including offshore radio, offshore radio in Scandinavia, Pirate Radio, Principality of Sealand, Radio Caroline, The First and Original Site for Radio Caroline North, Radio Caroline North - fun and free for all, Radio City 299 metres - The Tower Of Power, Radio North Sea International, Radio Sutch Appreciation Society, Friends Of Radio 270, Remember Swinging Radio England - SRE, Remember the former Red Sands stations - Radio 390 / King Radio / Radio Invicta, Remembering RNI - Radio Northsea International, Radio Essex on Maunsell Sea Fort Knock John, We Love The Pirate Stations and Wonderful Radio London 266 metres. The Pirate Radio Hall of Fame is there too.
SPECIFIC STATION SITES



The UK's first and last pirate Radio Caroline has continued broadcasting, legally, via satellite and the internet from studios on land. This official site, run by general manager Peter Moore, tells the history and has the latest news. There is also a sales page run by The Radio Caroline Society offering CDs, DVDs, and promotional clothing. All profits go towards the upkeep of the Ross Revenge, Caroline's last ship.

www.rossrevenge.co.uk is a site devoted to Radio Caroline's last ship, the Ross Revenge. It contains plans, pictures, history and a wealth of technical information.



The late Jim Murphy operated a fascinating Caroline North Tribute Site. Sadly he died before completing entries on all his colleagues but it does contain biographical details of some of the DJs and excellent photographs, many taken by Jim himself while working on the ship. The contents of the site have now been rescued and made available again by Chris and Mary Payne of the Radio London website.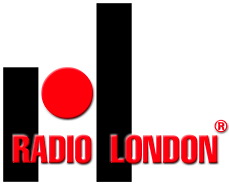 The Radio London site continues its unending task of tracking down offshore favourites of the past. This regularly updated site also tells the story of the more recent Radio London restricted service broadcasts and has a database of Fab 40 charts from 1965 to 1967, all supplemented with fascinating items of trivia. They have also incorporated Jempi Laevaert's Stonewashed Collection site, listing the Caroline Countdowns.

Fans of Yorkshire's one and only offshore station should check out the Radio 270 Tribute Page and there are some great pictures of Radio Scotland, taken by one of the station engineers at www.rossrevenge.co.uk/scot/scot.htm.

Svenn Martinsen (alias Derek Burroughs Jr.) has written a fascinating and extremely detailed study of the five radio stations that were based on the mv Olga Patricia: Radio England, Britain Radio, Radio 355 and the two Dutch outlets Radio Dolfijn and Radio 227. It can be found on his website.



Not a pirate as such, Radio Geronimo was a free-form music station that hired late night airtime from Radio Monte Carlo for a few months during 1970. Run by The Move's manager, Tony Secunda, and Rolling Stones producer Jimmy Miller, it was a prime example of hippy capitalism but sadly the money ran out. Geronimo did, however, produce some great programmes during its brief existence. Two of its DJs later joined up with the Caroline organisation to create the equally short-lived, but fondly remembered, Radio Seagull. Web-master Chris B is very keen to find recordings of either station to add to his site.



Alan Bailey has written a history of Radio Luxembourg called 208 - It Was Great. The book is available for £10.70 from his website. The site also contains photos and studio quality audio from 'the station of the stars'.



Offshore Echo's Radio Forts site contains photographs and memorabilia of the stations based on the anti-aircraft forts in the Thames estuary.



Project Redsand is campaigning to save Red Sands Fort, the war-time anti-aircraft installation in the Thames estuary that housed three offshore radio stations during the sixties.

The Gnometech site has a history, map and photos of the Thames forts and you can see how they look now at www.gulbekian.plus.com.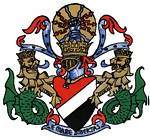 Roy Bates, the owner of Radio Essex and Station BBMS, moved to another Thames fort, Roughs Tower, when his pirate days were over. He renamed it Sealand and declared it an independent state. There are a couple of websites devoted to this tiny man-made country: www.fruitsofthesea.demon.co.uk/sealand and www.sealandgov.org.

PERSONALITIES



Former seventies Caroline disc-jockey, Norman Barrington, has split his long-running website into two halves. normanb.com is devoted to his radio career while his other, see below, displays his passion for jingles.



Dave Cash has had a long broadcasting career, beginning offshore with Radio London. He now entertains listeners in the south-east of England on BBC local radio. His website is at davecashwebsite.com



Former Radio England "boss jock", Caroline South and RNI breakfast DJ, Roger Day can now be heard on BBC local radio in the south of England. He has a website at rogerday.co.uk.



Ad Roberts is a disc-jockey who worked on Radio Caroline's Dutch sister stations during the seventies and eighties. He has a website adroberts.net devoted to his career and his interest in country music. There is also a section of the site compiled by his old Caroline colleague Andy Archer. It contains pictures from the 'Class of 74' reunion and Andy's diary from that year.

In 1974 Brian Anderson was heard on Radio Caroline, Radio Seagull and Radio Mi Amigo. He has gone on to enjoy a long career in radio all over the world and you can see photos and hear audio, including some from his time on the mv Mi Amigo on his website briananderson.me.uk.

BBC Essex presenter Ray Clark was known as Mick Williams when he broadcast on Radio Caroline during the eighties. His website features photos, videos and memories from throughout his career, including his time working on the mv Ross Revenge.

Johnny Lewis was originally heard on Radio Caroline as 'Stephen Bishop' in 1979. Since then he has gone on to enjoy a long and successful broadcasting career. He has a website, Rounds And Sounds, devoted to this three main interests: beer, golf and radio. It includes some great photos taken on board the mv Mi Amigo.

Lion Keezer was a Dutch DJ on Radio Caroline during the seventies. His website has some great, high quality, photos of Radio Caroline, Radio Northsea International, the Voice of Peace and Radio Veronica.

Sheridon Street was an engineer on both Caroline ships during 1967. He even got to present some shows on Caroline South (as Keith Street) when the DJ team was a man short. Now living in northern Thailand, he has posted some fantastic pictures from his offshore days on his website: www.hs0zee.com.



A number of former offshore DJs became continuity announcers on television after their time at sea. There is a list of them on The TV Room + website.
TAPES AND MEMORABILIA

Over the years East Anglian Productions/Jumbo Records produced all manner of books, tapes, videos and CDs relating to offshore radio. A number of their CDs are available through Amazon, including the 3 CD set The Wonderful Radio London Story, a CD compilation of Radio London promotions and tapes Production Masters 1964-67 and the massive six CD set The Radio Caroline Story. Ray Anderson, the man behind East Anglian Productions is now trading as EAP Studios/radiofab.com.

The magazine Offshore Echo's (see above) also offers an impressive range of items.

The old Caroline Movement used to sell cassettes of offshore recordings. Their catalogue has now been taken over by GJB Sales and a list of the available tapes can be obtained by sending an addressed C5 envelope, stamped to the value of 41p, to Tape Offer, P.O.Box 46, Romford, Essex RM7 8AY.

Disc-jockey Bob Le Roi sells a number of CD documentaries, mainly about the fort-based pirates, from his site www.bobleroi.co.uk



Pirate Memories offer recordings and memorabilia from the halcyon days of offshore radio broadcasting.

Allan Krautwald sells MP3 CDs of offshore recordings. Each disc contains approximately 23 to 25 hours of programmes. The CDs costs £5.99 each plus postage and packing, payment made via PayPal. Full details from www.offshoreradio.dk.

The Medium Wave Circle offers a couple of double CDs in MP3 format which may be of interest. They cover the last generation of offshore radio stations. One features Radio Caroline during 1983-1987, the other Laser-558 1984-1986. They can be ordered via the website or from: Medium Wave Circle, 59 Moat Lane, Luton LU3 1UU, United Kingdom.



Members of The Offshore Radio Archive share recordings of British and Dutch offshore stations. The annual subscription of €15 pays for the server from which tapes can be downloaded. Members get at least four hours of offshore radio recordings added to the database each week.

Ray Andrews has kindly supplied a number of the air-checks on The Pirate Radio Hall of Fame. He is interested in trading recordings of offshore stations from 1964 to 1974 and would like to hear from anyone with tapes to swap.

Chris Baird has also generously provided recordings. He is especially interested in trading tapes of Radio Luxembourg and can be contacted here.

Jim Nantz is an American who started listening to the current incarnation of Radio Caroline via the internet. Although he had never heard the station during its maritime days, he became fascinated by the history and asked people to send him their offshore recordings. They did, and he set up aweb server to host them. Jim has now passed the day to day running of this audio treasure-trove to Ray Robinson who has added to it substantially, as well as archiving the output of the current Radio Caroline. There is now an amazing catalogue of airchecks available to download from the azanorak.com website.
JINGLES



One of the best jingle sites is operated by Norman Barrington. He was a disc-jockey on Radio Caroline during the seventies and has another site devoted to his offshore career, see above.



If you want to buy or swap jingles, check out Jingleweb. It is a Dutch site but has pages in English as well. It also has a page called Offshore Days which contains some great photos with, we are promised, more to come.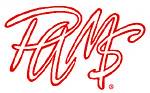 Most of the jingles used on offshore radio were produced by Pams of Dallas and you can hear a number of samples on their site. An American fan called Steven M Geisler has a section of his Steve's Radio & Railroads website devoted to jingles.
NON-UK PIRATES

The Pirate Radio Hall of Fame only includes English-language broadcasters who were heard in Britain but there were a number of other countries where offshore radio flourished and some excellent websites that tell their stories:

The Swedish and Danish offshore stations pre-date their British counterparts and there are a number of fascinating sites devoted to their memory, parts of which are in English: Görans Radiosida is a general site covering all the Scandinavian stations, as is the Skandinavisk Offshore Radio Historie website scandinavianoffshoreradio.com. There are also specific sites devoted to Radio Mercur, Radio Syd and Radio Nord.



Swedish radio fan Ingemar Lindqvist has been operating The Radio Archives website in his own language since March 2006 (Swedish home page here) and has now begun work on an English language section. Both parts contain a number of interesting and unique recordings including some of British offshore stations.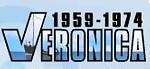 Europe's longest-lasting offshore station was Radio Veronica and there is an excellent Dutch language site celebrating it at www.norderney.nl.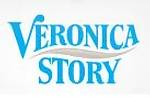 After its offshore days, the Veronica organisation developed into a wide-ranging media empire and now has a website (in Dutch) dedicated to the history of the station at www.veronicastory.nl.



René van den Abeelen is a Dutch radio presenter. He has two fascinating websites. Renevandenabeelen.net has many pages devoted to Radio Veronica with lots of pictures and some old Super 8 movies shot in the seventies. There is also material about two other ships, RNI's Mebo II and Atlantis's Jeanine. At his other site radioships.com you can buy tin miniatures of five radio ships and the man-made "REM Island". His latest models are of the mv Ross Revenge and mv Galaxy.

Another offshore radio craftsman is Paul Ciesielski. He has made more than 600 models since 1974. His models of different offshore radio vessels vary in size (from 45 cm to 120 cm) and price (€80 to €250). For more information, email Paul.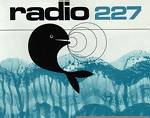 When "Swinging" Radio England closed down, it was replaced by a Dutch station. One of its disc-jockeys, Look Boden (who also kindly contributed some of his photographs to the DJs' photo album) has set up his own cable station called, in memory of his offshore past, Radio 227.



The Radio Heritage Foundation site describes itself as "sharing the stories of Pacific Radio". If you are interested in radio from Australia, New Zealand or anywhere in the Pacific, this is the site for you. It has lots of memorabilia and photos from the days of New Zealand's only offshore station, Radio Hauraki.

The Pirate Radio Hall of Fame has a U.S. counterpart, The North American Pirate Radio Hall Of Fame, which highlights clandestine radio stations and broadcasters on the other side of the Atlantic. Although most of these broadcasters are landbased, it does include one maritime pioneer, 2010 inductee Allan Weiner, who briefly operated Radio New York International from a ship in international waters off the Long Island coast in 1987 and 1988.
LAND-BASED PIRATES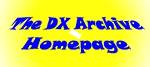 Ireland has enjoyed a flourishing land-based pirate radio scene for many years. The excellent DX Archive contains air-checks, photographs and station details of many of them as well as audio clips from some UK maritime stations.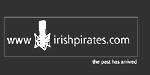 Also recommended is Irishpirates.com which contains a number of interesting air-checks from different Irish stations.



The Pirate Archive contains information and recordings of landbased pirates based in the English Midlands from the seventies to 2003.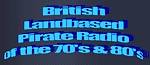 The British Landbased Pirate Radio of the 70s and 80s website was created by Steve Silby on Geocities, a free hosting service, in the late nineties. Due to some password problems, he was not able to continue working on it and it remained unfinished. Geocities has since closed down but, thanks to the Reocities project to rescue old sites, it is now back on the internet.

Radio Eric celebrates the British land-based pirate radio scene of the sixties, seventies and eighties with an extensive archive of recordings.
AMERICAN AND CANADIAN TOP 40 RADIO



The pirate stations borrowed many of their ideas from trans-Atlantic Top 40 radio. To hear how the originals sounded, there are a number of highly recommended sites. The Reel Top 40 Radio Repository will keep you entertained for hours.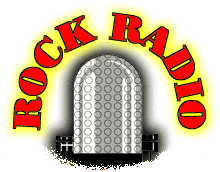 The Rock Radio Scrapbook has an immense range of American and Canadian recordings.

So does airchexx.com.



Northeast Airchecks concentrates on stations broadcasting in the north-eastern USA.



Radio Timeline.com contains a number of American airchecks including some of Howie Castle, better known to Caroline listeners as Bud Ballou, and dozens of links to other sites of interest.

As well as these general sites, there are a number devoted to individual radio stations. Here are just a few that are recommended:
| | | | | |
| --- | --- | --- | --- | --- |
| KHJ, Los Angeles, the home of the original 'boss jocks'. | WOLF, Syracuse, New York. | WMCA, New York, the home of the "good guys". | WRKO, Boston, the home of Arnie "Woo Woo" Ginsberg. | "Tiger Radio" WQAM, Miami. |
| CKGM, Montreal, Canada. | WLS, Chicago, the "big 89", home to Larry Lujack and Dick Biondi. | KLIF, Dallas, Texas. The "Big D" that inspired our own "Big L", wonderful Radio London. | New York's legendary WABC, home of the "All Americans". | WFUN Miami, where SRE's Ron O'Quinn was 'Jack Armstrong'. |
RADIO NEWS

John Burch, formerly of the Caroline Movement, operates a non-premium rate phone service, the Jaybee Newsline, which has all the latest offshore-related gossip and news on 0844-5760-199. It is updated periodically.



John's former colleague in the Caroline Movement, Geoff Baldwin, publishes Radio Review magazine. Now over 200 issues old, it reports and analyses what is happening in the world of radio - both licensed and unlicensed. A six month subscription costs £35 from P.O.Box 46, Romford, Essex RM7 8AY. To receive a free sample copy, send a stamped self-addressed envelope to the same address. See the website for further details.
STREAMING AUDIO



Britain Radio 355 plays easy-listening music, interspersed with the marvellous "Hallmark Of Quality" jingles created for the original Britain Radio back in 1966.

The internet resurrection of Radio Northsea International streams 24 hours a day with programmes in English, German and Dutch. Among the DJ line-up you can find former offshore presenters Ron O'Quinn, Jim Richman and Blake Williams (Laser and Caroline in the eighties).

Former Swinging Radio England, Caroline and RNI DJ, Roger Day, has his own station, Uncool Radio.It can be accessed via www.rogerday.co.uk.

Offshore radio expert Svenn Martinsen operates Radio Northern Star from Norway. He claims "We play your favourites, flips and flops!"



The Oldies Project offers non-stop music from the sixties and seventies. The station goes beyond the obvious hits and plays tracks you may not have heard for years. It runs down the Big L Fab 40 of exactly 46 years ago every Sunday morning at 11am (with a repeat the following Wednesday at 6pm). For a full countdown of every chart and loads of fascinating information about the tracks check out www.biglfab40.com.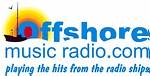 Offshore Music Radio plays those classic sixties and seventies records that you loved on the pirates but which seldom get airplay now.

Colin Dale, one of the original DJs on Radio Sutch, has relaunched the station on the internet. The new Radio Sutch can be heard at www.live365.com/stations/colinradiosutch. For more details, see Colin's website.

Doug Wood, a former DJ on the Israeli offshore station The Voice Of Peace, operates an internet station playing "all-time hits". It can be found at www.thevop.net.
SMART-PHONE / TABLET APP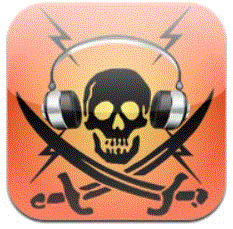 Owners of an iPad, iPod touch or iPhone may be interested in Marcus Roskosch and Gerd Klawitter's Offshore Radio app which contains details of every offshore station with audio clips, photos and locations. It costs £1.99 (or €2.69). See the iTunes website for more details.
If you you operate a radio-related website and wish to link to The Pirate Radio Hall of Fame, feel free to use the banner at the top of the page. Please let us know if you have added a link.