Radio Caroline North was anchored in Ramsey Bay. The ship was tendered from Ramsey harbour and, on Sunday morning, the convention delegates paid a visit.
| | |
| --- | --- |
| Ramsey harbour is tidal. The tide was out that morning. | |
| Ray Teret recreates the climb he made up from the tender for the last time 42 years before. | Radio Caroline's Ramsey office. |
| The shipping agent's office. | A pint of Bushy's 'Golden Oldie' being pulled in The Ellan Vannin. Back in the sixties the pub was known as The Commercial Hotel. Crew-members would often stay here overnight on their way to or from the ship. The beer was originally brewed to celebrate Caroline's fortieth anniversary. A new batch was brewed to mark the convention. More details here. |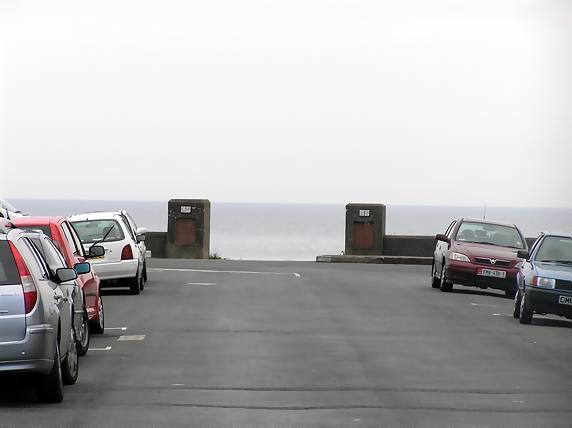 From July 1964 to March 1968, on a clear day, you could have seen the Fredericia
on the horizon, in approximately the centre of this photo.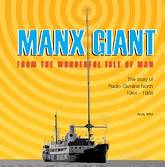 As well as organising the Caroline North exhibition and Convention, Andy Wint wrote a book. Manx Giant: From The Wonderful Isle Of Man tells the full story of Radio Caroline North. It includes details of all the broadcasters who made the station such a success and contains some wonderful, previously unpublished, photographs, including many from the exhibition. Although now out of print, copies (either new or second-hand) are sometimes available from Amazon.
Back to previous page.

For Norah Barnes's photos of the weekend, with added soundtrack, click here.