More DJ photos from Manfred's scrapbook. These are some of the guys who continued broadcasting after the passing of the Marine Offences Act.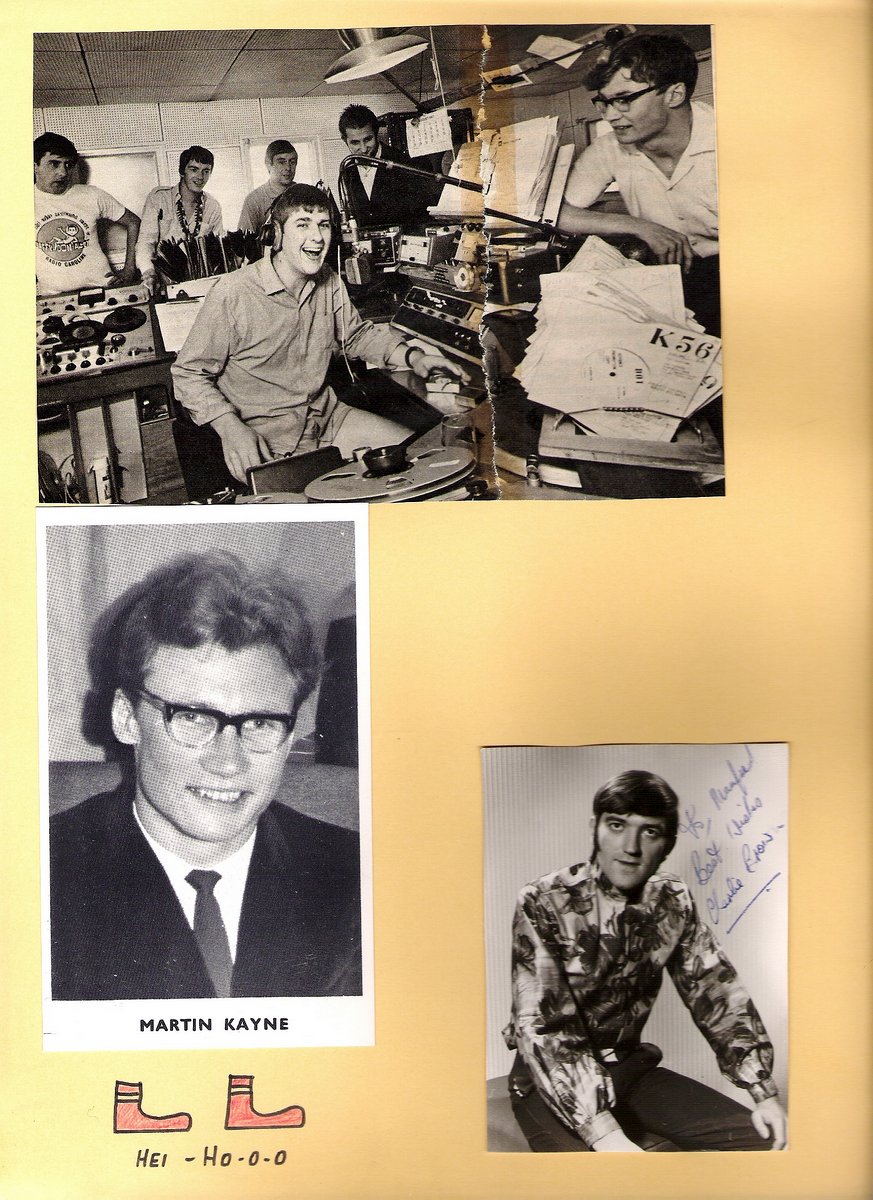 The top photo (from the German magazine Stern) shows, left to right, Don Allen, Dee Harrison, Mark Sloane, Manfred and Martin Kayne surrounding Jim Gordon.

Bottom right: Charles Brown.