Patrick Vienne lives in Lille, France. In 1964, at the age of 19, he discovered the British offshore radio stations. He says "the signals from Caroline, London, Swinging Radio England and City were very clear. My transistor radio was tuned to Caroline's frequency 24 hours a day! My favourite DJ was Mike Ahern. I collected some cuttings about the pop pirate stations from the French and UK press. I don't known if they are relevant to your site. It's my pleasure to send them. Congratulations on the website. It's a goldmine of information and I really appreciate it." Thank you Patrick - for the cuttings and for your kind words about The Pirate Radio Hall of Fame. Some of Patrick's cuttings are already on the website, so we have not included them again, but here are a few which we haven't previously published.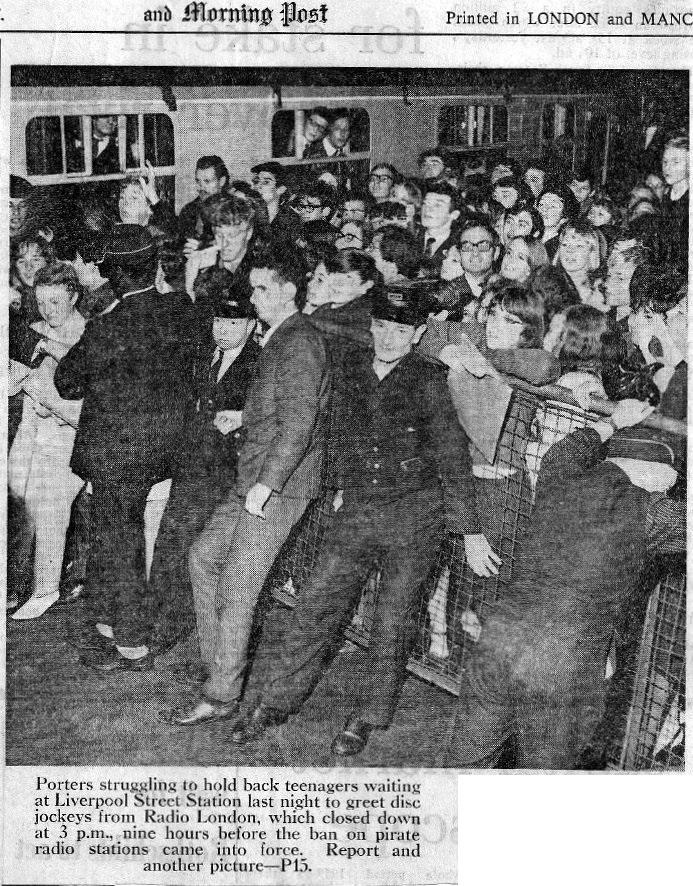 Above and below, The Daily Telegraph, 15th August 1967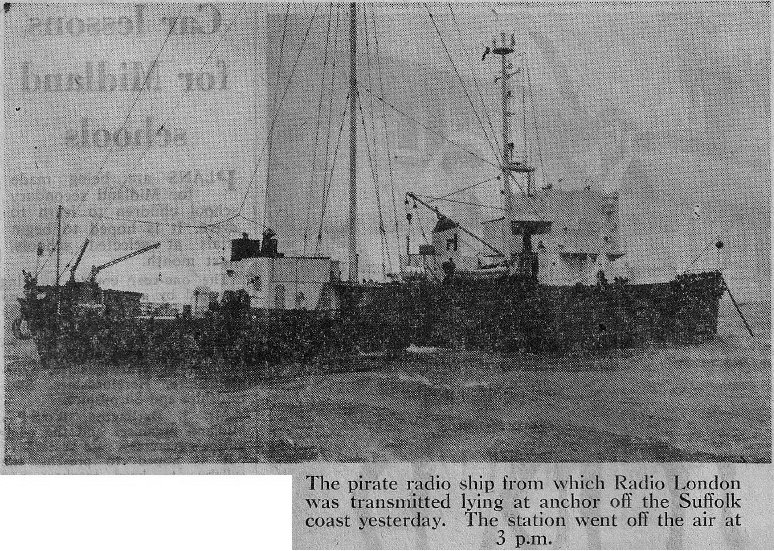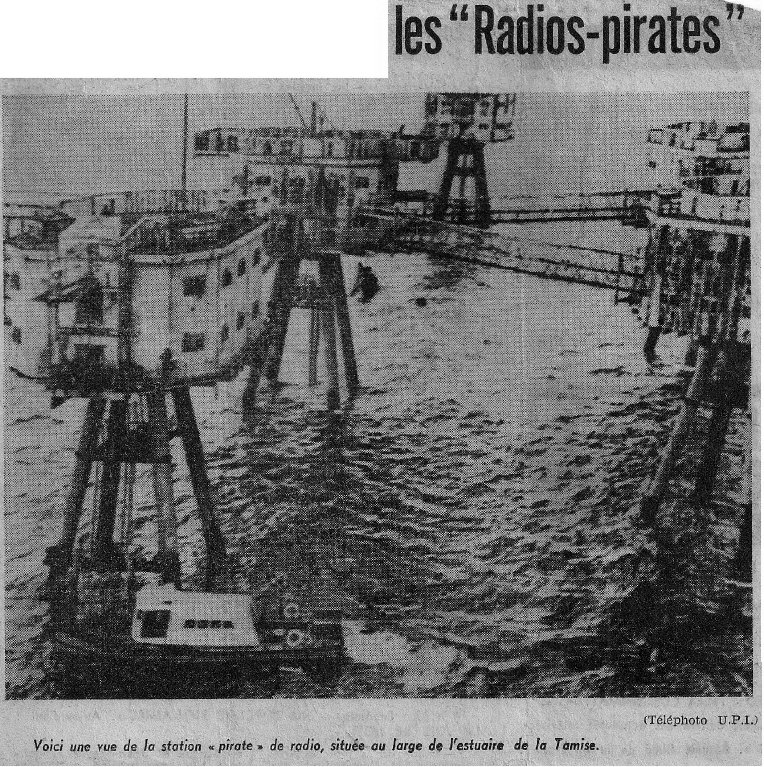 Undated cutting from a French paper, probably from the time of the raid on Radio City.
The Daily Telegraph reports on the demolition of Sunk Head, the former home of the unsuccessful Radio Tower/Tower Radio project. More on the same subject on this page.