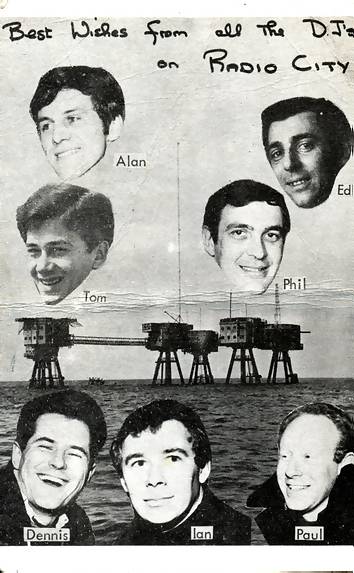 Radio City promotional postcard. DJs pictured, top left: Alan Clark, top right: Ed Moreno, centre left: Tom Edwards, centre right: Phil Jay, bottom, left to right: Dennis the Menace, Ian MacRae and Paul Elvey.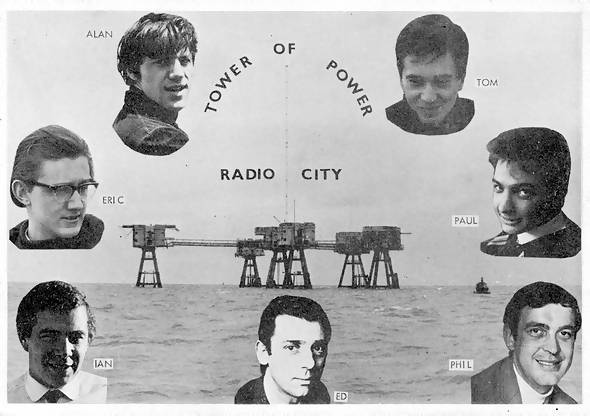 Later promotional post card. Clockwise from top left: Alan Clark, Tom Edwards, Paul Kramer, Phil Jay, Ed Moreno, Ian MacRae and Eric Martin.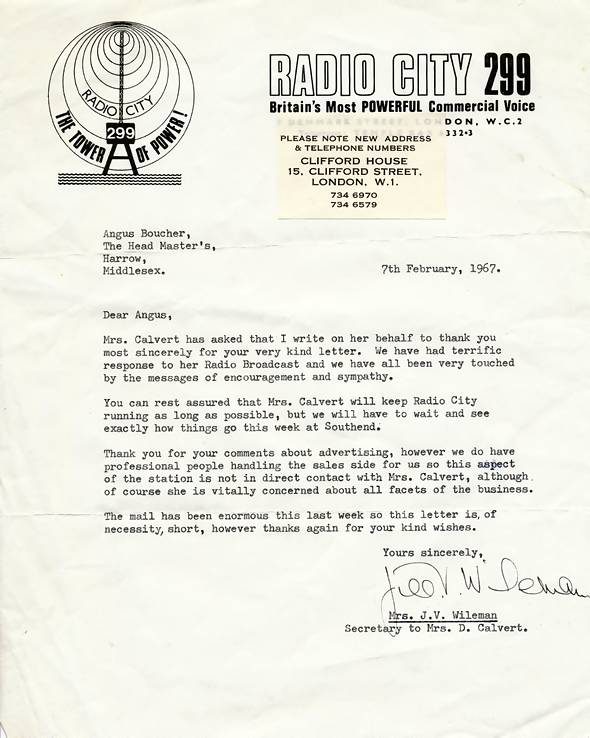 Letter from Jill Wileman, secretary to the station owner Dorothy Calvert. It is dated 7th February 1967 - the day before the court hearing that forced Radio City to close down.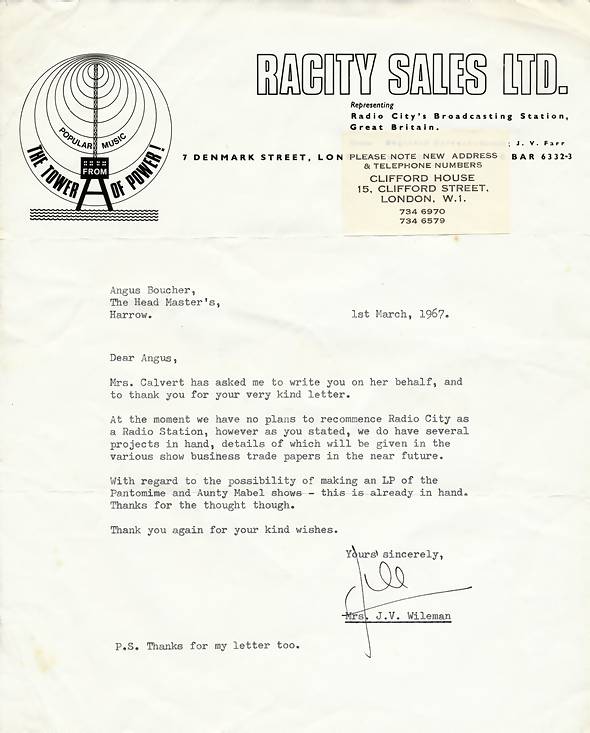 Another letter from Jill Wileman, dated 1st March 1967 - three weeks after the station's closure.