John Aston's Collection
The Caroline "Special List"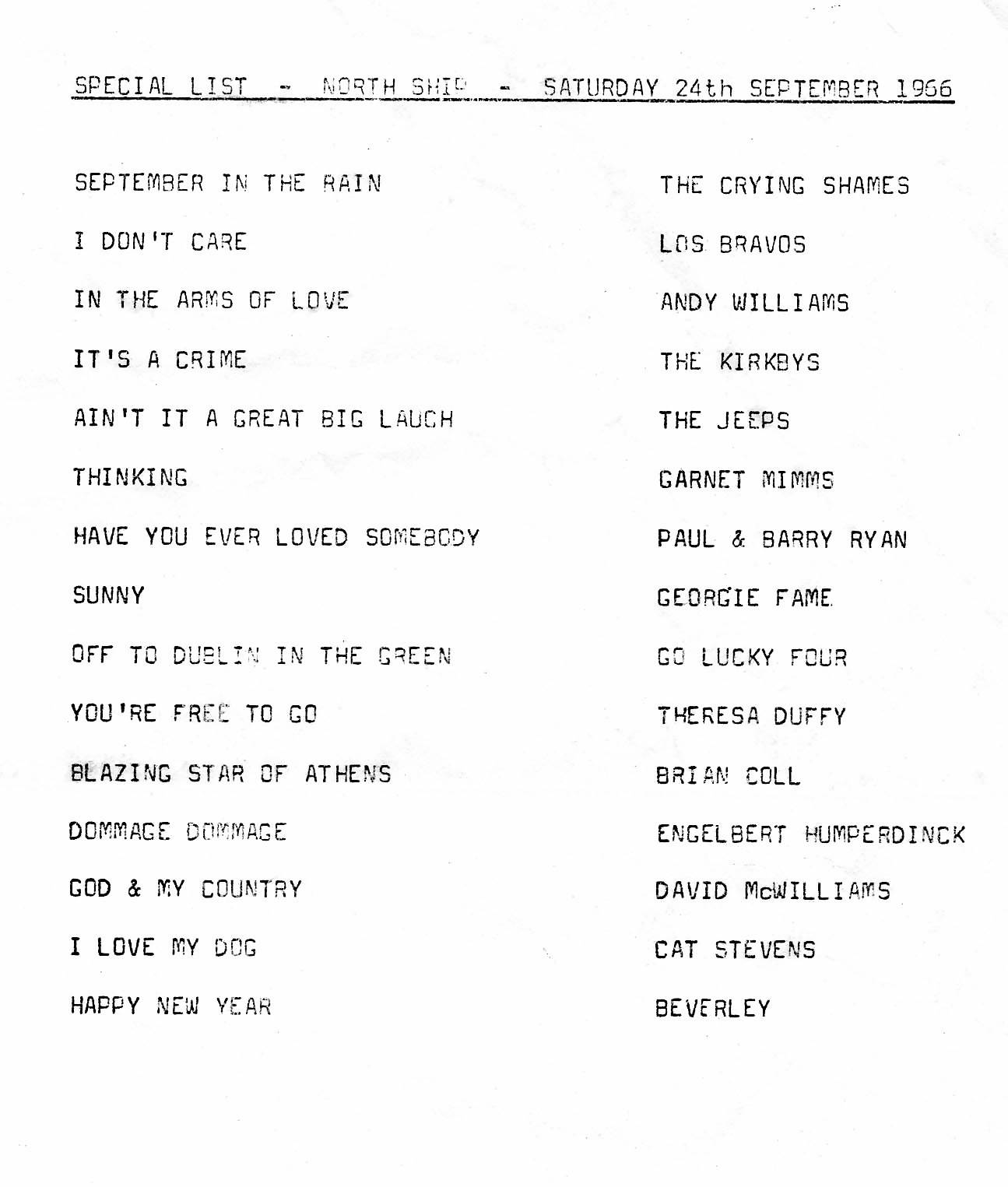 Of the tracks on this week's "special list", Los Bravos, Andy Williams, Paul & Barry Ryan, Georgie Fame and Cat Stevens all made it into the UK sales chart so it looks like it was money well spent.

Radio Caroline was not the only station to give preferential treatment to certain records as part of a business deal. For instance, the same Paul & Barry Ryan record was also heavily featured on Radio London that week through an arrangement with that station's affiliated publishing company Pall Mall Music.
Return to John Aston's collection.